Hello all! I'm having a massive sale on all my jewelry - rings, necklaces, earrings, you name it. This time is different and you may not want to miss it. It's this weekend only March 23-25, ending Sunday at midnight (your time zone -yay!) How does 50% off sound? Spread the word and let it be known! All you need to do is follow these easy steps:
(1.) Go to the
CrankHeartPony
shop
(2.) Fill your cart with pretty things
(3.) Use coupon code
50PINS
at checkout
(4.) Wait for the postman to deliver them right to your door.
Easy, yes? Get gifts for all those special ladies. Mother's day is approaching, and what better gift to get her than a
Bird nest Ring
?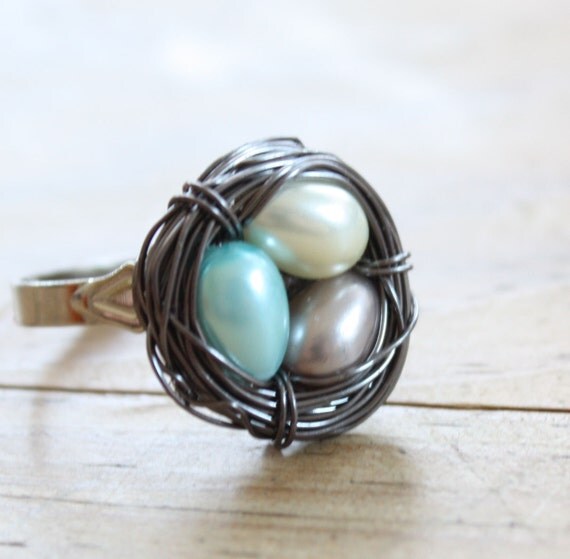 Alright, now GO!