I've decided to, once again, take part in
Sew, Mama, Sew's
Giveaway day! Not only will I be giving a physical item away, I've added a bonus giveaway on my
facebook page
to win a $25 gift card to my shop
CrankHeartPony
. All you have to do for that is simply share the photo. Easy. Get something nice for yourself or that person on your list who likes pretty things.
As for the giveaway, I was simply going to ask you all to name your favorite book and if you want to say why, go ahead! Any recommendations would be great as I like to read but its hard to know what's good out there! By doing so you'll have a chance to win these adorable ....
Also seen here
Little Antique Brass Bird Stud Earrings
Details: I will close off comments on Saturday at midnight, chose a winner at random, then on the following Monday, the winner will be announced and notified via email. If you choose to also do the Facebook giveaway, I will announce it and tag your name on my facebook page. If you do not respond to it, I will send you a FB message so check your "other" folder! Open to residents of planet earth.
In other news, in honor of the Doctor Who 50th anniversary, I've created some ceramic
Doctor Who Themed Ornaments
! Which are now for sale in the
shop
! I have the TARDIS, Adipose, Cybermen, Weeping Angels, and Daleks (daleks are in several colors).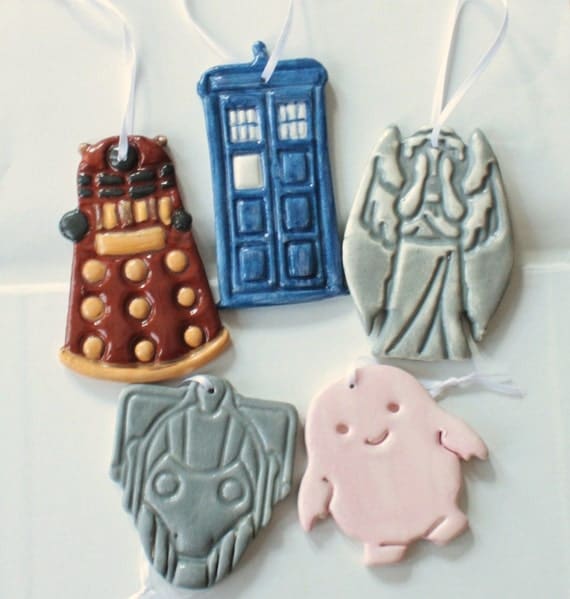 ALLONS-Y!
Update: I'm loving all the book suggestions! Keep it coming!